ABOUT TUNESKIT SPOTIFY MUSIC CONVERTER
TunesKit is a world-leading software developer dedicated to providing ultimate iTunes DRM removal solutions to customers all over the world with advanced technology and high-quality customer support. At present, TunesKit is proud to be equipped with a professional R&D team, rigorous testing process and prompt online help system. In the future, TunesKit will spare no effort to improve the product performance as well as customer service.
INSTALLATION 
Installation of TunesKit Spotify Music Converter is without any problems when you're happy with 'one' speed DRM conversion. If however you wish to take advantage of the supposed to support 'five speed' conversion, there is some additional
steps necessary! The additional steps, do however have impact on your Mac systems build in security 'SIP'. I, didn't find any increase of speed performance after having set the SIP. I contacted support, but didn't get any response to my question about 5 speed support for Mac. The Windows version clearly has an option for 5 speed, which is not found on the Mac version.

WHAT IS DRM PROTECTION
Digital Rights Management or DRM is a scheme that controls access to copyrighted material using technological means. It may refer to the usage of proprietary software, hardware, or any type of content: music tracks, video files, ebooks, games, DVD movies, emails, documents, etc. DRM is all about copyright protection.

DO WE NEED DRM CONVERSION
Every Spotify user who wishes to play their downloaded songs on an external/stand alone disk, will face the problem of non playing songs. The reason is the DRM copyright protection! Now, protection rings a bell and makes me wonder if it's legal to use a conversion all to together. Not being a lawyer, I just Googled and found this statement mentioned at several sites.
:→ It's legal if you purchased the music or video. However, this is only suitable for personal usage. … It can also remove DRM from Digital Copies It supports removing DRM in Authorized DRMmedia files, including WMV, M4V and Digital Copy movies and convert DRM videos and audio files to different devices and players.
So, for private use, you're ok running TunesKit, however you are not the technical owner of the downloaded song. I wonder about legality really, but still understand that's impossible for anyone to check.
MAKE USE OF 5 SPEED CONVERSION
METHOD to turn SIP off !!
Step 1: Shut down the Mac.
Step 2: Turn it on but hold down the "Command + R" keys on the keyboard as soon as you hear the startup chime. You can leave the keys when you see Apple logo.
The system will boot into Recovery Mode.
Step 3: When the macOS Utilities menu appears, left-click the "Utilities" and then click the "Terminal".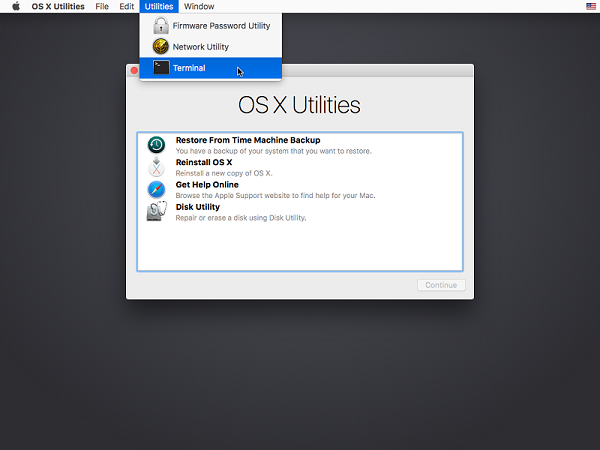 Step 4: In the window that opens, type "csrutil enable –without kext" and press return.

This turns off the part of SIP that iTunes Converter needs to run, and OS X complains that it is an unsupported configuration.
Step 5: Now write "reboot" to restart your Mac computer.  ( Source www.macsome.com )

How to enable System Integrity Protection (SIP) again?
To secure your computer, we suggest you enable SIP again if you don't use NoteBurner to convert. Please quit NoteBurner, then boot into the Recovery OS.
In the window that opens, type csrutil clear and press return. Now type reboot and press return to restart your machine.
INTERFACE TUNESKIT
TunesKit interface is dead simple, and absolutely easy to use for anyone. When launching the TunesKit application, Spotify is activated at the same time. After having saved your desired songs on Spotify, you may now drag the selection in the TunesKit application and release. Now hit the Convert button and you're all set and done.
PREFERENCES TUNESKIT
TunesKit has limited settings available as does any conversion tool. Just set the desired output formats and quality, and you're set.
Pros:
1. Download and convert Spotify music to MP3 offline;
2. Keep 100% lossless music quality after conversion;
3. Support 5X super faster speed and customization.

SOUND QUALITY
DRM conversion to any supported format, sounds really well as aspected. As sound it is important that the tool will crack any file supplied, and it does work without any fails. I tried note burner which is a good tool swell, but I encountered a conversion fail sometimes. TunesKit however never missed a track. Conversion speed was about the same as NoteBurner. Not easy to see differences when converting 20 songs, as system loads may differ when switching applications.

VERDICT
TunesKit Spotify Converter for Mac is definitely a great conversion tool. Is it better then the competition? Well, we found it worked 100% and never skipped a track. As all these applications are fairly simple in interface and settings it may came down too pricing for you. We can give TunesKit a full 5 star recommendation as it does a great job. Did we find any flaws in this application? Well, not really ..apart from the 5 speed selection difference in Windows and Mac version, which is still a mystery for me.