REQUIREMENTS
Mac OS X 10.8 or above system. Fully support macOS Big Sur 11.1 Apple iTunes 10 or later. To output the highest audio quality, the program now only supports converting M4P at 1X speed under macOS Big Sur. M4P to MP3 Converter is able to do 16 speed conversions on lower Mac OS systems. Read on to see why and how to change the High Sierra 10.13 System Integrity Protection (SIP).
Want to remove DRM from iTunes M4P, M4B, M4A, M4V, protected AAC, Audible AA and AAX files? Well, look no further as this utility will be your best friend from now on.
MP4 to MP3 Converter is your 'one trick pony', to safely convert your iTunes codecs into a desired codec. Initially iTunes have NO DRM codec, but when you download an Apple Music track for offline listening, you get a DRM-protected version. This is where converters come to use.
WHAT IS DRM
Digital Rights Management (DRM) systems provide you with the ability to control how people can consume your content. Usually content owners and producers, like all the major Hollywood Studios and TV Stations, force content distributors to use specific DRM systems to protect each piece of content. Depending on the copyright requirements, Hollywood grade DRM protection is not always needed and sometimes it's enough to provide basic protection through token based secure authentication or simple AES encryption of the video without sophisticated license exchange and policy management. Apple's iTunes uses this protection in a similar way.
INSTALLATION
You might be in for a little surprise as M4P toMP3 Converter is I think the only converter-program needing a separate/additional tool to do the job. The program uses and installs 'Audiojingle' a virtual audio driver. The program needs this driver to record iTunes audio tracks in the background.
So what? You may think. Well, it installs itself in your Audio Preferences, and you need to be aware of this! As it is impossible to 'delete' or 'uninstall' this virtual driver with all known Uninstaller's.
To perform a real uninstall you need to perform these steps:
1. /Library/Audio/Plug-Ins/HAL/
Audiojingle.driver folder
http://prntscr.com/hp3im6
2. ~/Library/LaunchAgents/
com.audiojinglex.soundtree.agent file
Delete that folder and file along with it and reboot (as well as the app itself; I suggest using CleanMyMac or AppDelete) your Mac. Only now you will be able to loose the Audiojingle driver.
Of course you only need to perform these steps if you ever decide to change the converter for something else.
To output the highest audio quality, the program now only supports converting M4P at 1X speed under macOS 10.13 High Sierra and above. This is as stated earlier due to the used Mac OS system SIP.
WORKING WITH M4P to MP3 CONVERTER
So, we've covered the technical side of M4P to MP3 Converter and now move on to the use and performance of this utility. The presented interface is easy and provides all necessary information for the user.
One small critic from me as reviewer are the outdated icons used on the top bar. The visual aspect is just something I focus on, next to allround performance. Its a bit Windows like and being not a big fan of Windows, I truly love the mostly modern looks of Mac apps. The interface does however provide all information one might need and even more. The status column shows realtime converting status. The overall Output settings and folder are nicely presented.
All in all I absolutely loved working with M4P to MP3 Converter. Alongside I tried programs like Sidify Apple Music and the latter seems to have some difficulties converting some tracks, whereas 'M4P to MP3' never missed a track !!
Converting time was overall the same compared to 2 other utilities, so no dealbreaker here. The converting SPEED from the Preferences mentions 1 to 16, but from MacOS 10.13 and >, versions will not allow for higher speeds than 1.
As you know that when System Integrity Protection is active, and MacOS 10.13 has introduced new security measures, M4P to MP3 Converter can only convert audio files with 1X conversion speed on Mac 10.13.x.
In order to convert in 16x speed, MacOS 10.13.x users need to turn SIP off. You can follow the next guide to know how to turn SIP off.
Please note that, your machine may be less secure if you do. It is entirely your decision.
METHOD to turn SIP off !!
Step 1: Shut down the Mac.
Step 2: Turn it on but hold down the "Command + R" keys on the keyboard as soon as you hear the startup chime. You can leave the keys when you see Apple logo.
The system will boot into Recovery Mode.
Step 3: When the macOS Utilities menu appears, left-click the "Utilities" and then click the "Terminal".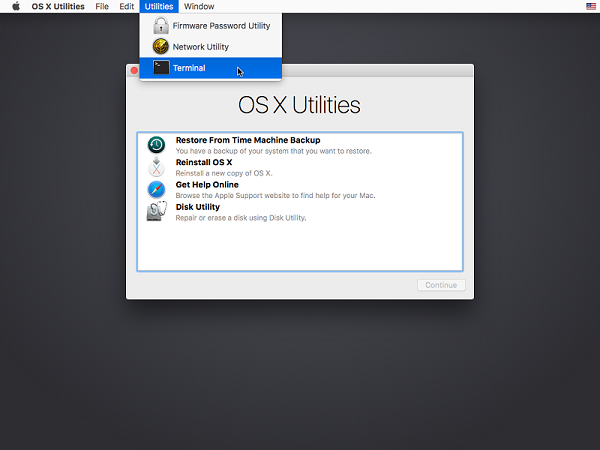 Step 4: In the window that opens, type "csrutil enable –without kext" and press return.

This turns off the part of SIP that iTunes Converter needs to run, and OS X complains that it is an unsupported configuration.
Step 5: Now write "reboot" to restart your Mac computer. ( Source www.macsome.com )
VERDICT
So time for a final verdict. Did we enjoy working with M4P to MP3 ? Well, there is no question about its performance and lack of converting problems. It never missed a single song-conversion, where the competition is not as perfect. The maximum conversion speed of 1x under MacOs 10.13 to Big Sur 11.1, is something all conversion programs have to deal with as Apple has a strict SIP program. You may if needed follow our instructions for change in SIP. We feel it's no big deal and better be safe than sorry. M4P to MP3 converter delivers high end conversions with all information needed when doing its job.