| | |
| --- | --- |
| Version 1.2.29 | Developer Global Delight Technologies Pvt. Ltd. |
| Website http://www.globaldelight.com | Buy |
ABOUT GLOBALDELIGHT
Founded on the southwest coast of India, Udupi, Global Delight was started in 2007. They have created leading edge, award-winning cross platform audio, video and photography applications. All this has made Global Delight the home of some of the most creative and innovative apps that are being used by over 30 million consumers globally. Capto screen recorder is discussed in this review.
CAPTO Screen Recorder for MAC
So what does CAPTO exactly do ? A simple screen capture tool ( like Voila was really, which works great by the way ), or is this new CAPTO build a transformation of something old to new !
Capto delivers a complete set of editing tools not found inside any other screen capture tool combined. Most of us first captured a screen area or video with Mac shortcuts, exported the captured image to whichever next editing tool for inserting arrows, cut out personal information adding text etc. Then again export the edited image to something like a photo-editing tool for further adjustment.
It kept you busy creating the desired edited image. Capto for Mac has a lot of tools combined into one multipurpose screen capture and editing application. It is fun to work with and proofs a major upgrade over VOILA or other developers tools.
A single editing timeline along with the ability to add details like arrows, spotlight, text, blur, and more makes Capto the go-to capture app. Capto also allows users to crop, trim, cut, and import outside clips, making it the easiest video editing experience for daily users.
Screen capturing and video-editing for Mac to make quick, detailed, and informative videos and images using onscreen content. Capto offers HD screen recording, versatile image and webpage capturing, in-app video-editing tools, smart file management, and convenient sharing options.
INSTALLATION
Capto is programmed in an intuitive way. During installation it detects earlier savings from VOILA or Capto and imports into Capto. The interface is dark and has no option for light.
The menubar gets an additional preferences menu, which is truly great. Pictures of all settings are below!
FEATURES
Screen RecorderCapture your screen in all its high-definition glory along with clear audio! By doing so at a smooth 60 FPS, you get sharp and clear recordings that look great on any device.
Video RecorderMake professional tutorial videos, amazing reaction videos and informative how-to videos with the new video recording feature of Capto. You may also use external recording devices for added flexibility.
Video EditorMake your screen recordings look professional. Capto's powerful video editing suite gives you all the tools necessary to perfect your screen recordings, post-capture.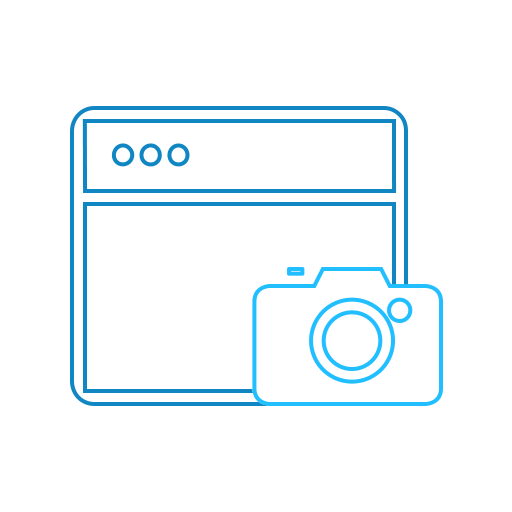 Screen & Web CaptureCapto's options allow for effortless capturing of screenshots in different ways. Capture fullscreen or just select parts as required. You can also save a whole webpage in one click!
Image EditorExpand and build upon captured screenshots with Capto's image editing features. Annotate, correct, or adjust the properties of the image and make them informative and easy to comprehend.
Dual Audio EditorCapto allows you to individually edit the audio coming from your system and from the microphone, thus adding impact and perfection to the quality of output.
iOS Screen RecordingVideo record your iPhone or iPad's screen by connecting it to a Mac running Capto. Capture, add a voiceover and edit them to instantly create tutorials.
File ManagementCapto has the best file management structure for quick searches. Your screen captures and recordings are placed in easy-to-spot folders by default. You can also add custom rules to place captures in folders of your choice.
Easy SharingUpload or share screenshots and screen recordings to Facebook, Tumblr, Dropbox, Evernote, YouTube and more without leaving the app. If you have your own FTP/SFTP setup, upload them in a click!
CAPTO AT WORK
The dark interface is well designed. Tools are located in both sidebars. The provided tools are enough to make most users happy I think. Well I am anyway. The good thing about Capto is the ability to edit images as well as recorded video. No struggle for the novice users so anyone can do it. Adding text balloons to video is almost TOO easy. But the results are great. The Erase function works brilliant as does the Spotlight Tool which sets selected areas in Focus and the background out of focus.
Capto preferences offers the ability to create your own export to desired software programs. This is a nice feature which most programs should have in my opinion.
I have Capto set to export to any Skylum photo editing tool, this makes life easier. Video quality can be preset in export quality, again good options.
RECORDING & PREFERENCES
Capturing and video recording is excellent . Capto provides lots of preferences and quality settings. To me, this is the best capturing toll all together.
VERDICT
Capto for Mac is the best screen capture tool for any Mac user. It has all the necessary tools you could wish for and makes difficult image editing a breeze. Extensive options and preferences complete a great software app. This will be my personal screen capture and editing tool for now. Students get a nice discount so check out the trial and see if this app is for you.